California Exodus Continues: 700,000 More Left Than Moved in Over 2 Years, US Census Shows
By Jamie Joseph
California continues to grapple with the harsh reality of an ongoing migration crisis with its net migration—the difference between people moving in and those moving out—down by nearly 700,000, the most in the country, according to recently released U.S. Census data from April 2020 to July 2022.

Traffic comes to a standstill on the northbound and the southbound lanes of the Interstate 405 freeway near Los Angeles International Airport in Los Angeles, Calif., on Nov. 23, 2011. 
According to Chapman Economics Professor Dr. James Doti, who has studied migration trends in California, the net losses began in 2011.
"It's been more than 10 years, but it's been gradually increasing," Doti told Epoch TV's California Insider.
Doti said people leave California for a multitude of reasons, including high taxes, the tough business environment, and hefty environmental regulations.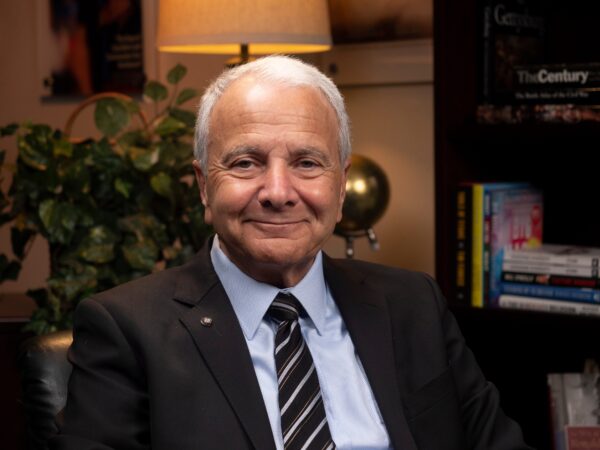 Jim Doti, professor of economics and president emeritus of Chapman College in Orange, California.
"Job formation outside of the state is greater," he said. "[People are] going to areas where they could get a higher paying job, and that's happening because businesses are leaving the state and that's a negative."
Among the tech companies that moved out of the state in 2021 were Uber, Airbnb, Oracle, Yelp, and Tesla.
The Hoover Institution, a think tank at Stanford, also found that in the first half of 2021, more than 70 companies headquartered in California left, with most relocating to Texas, Tennessee, and Arizona, due mostly to the state's high property tax and costly labor laws.
Doti additionally said he conducted a statewide business survey for Chapman last year asking business CEOs what their futures looked like in California. Their answers, he said, were grim.
"Interestingly enough, it wasn't as much on the taxation front as it was on the regulatory front," he said. "[They said] business regulation is so extreme, it's very difficult for us to conduct business in a way that can provide the goods and services we produce at an affordable price."
With an income tax rate of 13.3 percent, California leads the nation. The state additionally has an 8.84 percent tax rate for businesses.
The data also showed the state's population, which includes migration in and out as well as deaths and births, was down more than half a million people during the same time period.
However, the data found the two states that experienced the largest population growth were Texas and Florida, which added around 884,000 and 707,000 people, respectively.
In a different study evaluating data between July 2021 to July 2022 by the state's finance department, California lost about 211,000 people, and more than half—just over 113,000—were from Los Angeles County, the state's largest.